Hope After Abortion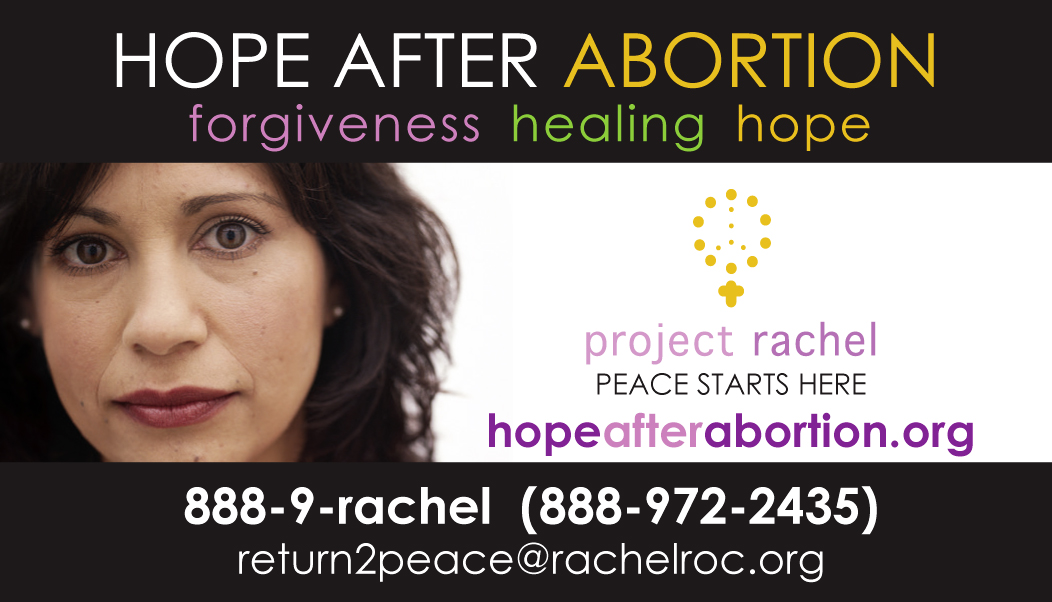 Toll Free 1 –888-972-2435 or 1-888-9-RACHEL
Click Here to visit the website
Project Rachel Offers
Referral to someone trained to help women or men affected by abortion.
A confidential referral to someone you can speak with about your experience--a compassionate volunteer who is specifically trained to help you sort through unresolved feelings and conflicts.
Retreats
Weekend retreats to facilitate healing from the affects of abortion.
You can indicate your interest for this when calling.