Models for Catechesis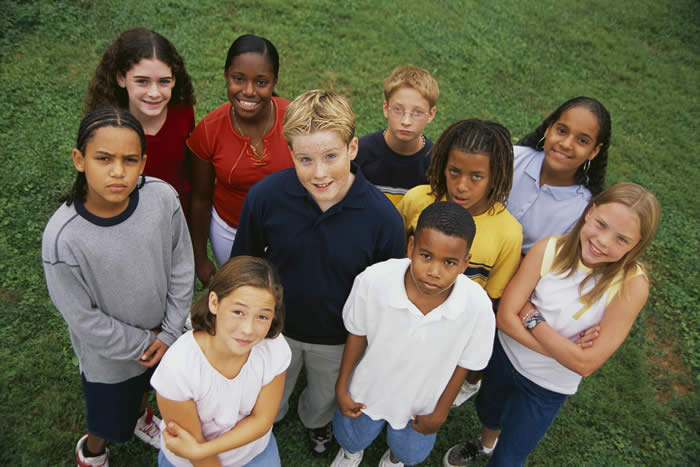 Since the publication of The National Directory For Catechesis in 2005, there has been a steady growth and re-emphasis of models available to faith-communities for conducting their catechetical programs for all ages.
Below are listed some of the more frequently used models, listed by age groups.
FOR CHILDREN:
School Model - This is the customary model with which most Catholic adults grew up. It includes Catholic schooling and weekly religious education classes. Some of its characteristics are:
It divides children into age or grade levels;
It uses one or more of several varieties of textbooks;
It is conducted for a set number of weeks throughout the academic year;
It gives a strong emphasis on learning the teachings of the Faith but also includes prayer and usually some form of service project.
Home School Model (Home-Based Faith Formation) - As children grow, many parents/guardians choose to make the decision to homeschool their children for religion, that is, to provide intentional and systematic catechesis for their children at home rather than as part of a regular parish based catechetical program or through a Catholic School education.
The Church and the Diocese of Rochester honors this commitment as an authentic option for faith formation.
More information on Home-Based Programs is available in this brochure:
Home School Trifold (acrobat pdf file...210kb)
Lectionary Based Model - This model has grown in prominence since the advent of the Rites of Christian Initiation of Adults (1983), which declared that the Sacred Scriptures, as proclaimed throughout the liturgical year, are to be central in bringing catechumens to faith. (RCIA #79) The major aspects of this model are:
It uses the Lectionary - specifically the Sunday Gospel - as the core of its curriculum;
A supplemental resource is used to help children to remember and reflect upon the Sacred texts for the duration of the week;
It is intimately connected to the Sunday Eucharist (either by time or location);
It takes place over a far more extensive time, often going year-round;
It gives a strong emphasis to liturgical catechesis and prayer as well as the Scriptures.
Intensive Summer Model - because of the seemingly exponential increase in the pace of family life of the past two decades or so - and a belief that there is no "slowdown" in the foreseeable future - an growing number of parishes are developing and implementing this type of program that takes place during a short period of time (typically two weeks) during the summer vacation. Some of its characteristics are:
It runs for 3+ hours a day for two weeks;
It divides children into specific age groups;
While it uses a published text, it also employs community-building activities, prayer, and some form of service project to help form faith;
It requires attendance;
It is followed up during the academic year with various "peer group" gathering, prayer services, family activities, etc., in order to help promote continuity throughout the year.
Family Model - also referred to as "intergenerational" faith formation, it is one that involves the whole family in the sessions at the faith-community and can adapt some of the above models as its basis. It might be Lectionary-based, use a published text, or even be held during an intensive summer program. Some of its unique characteristics are:
It may bring the who family together to learn about, discuss and explore themes on a group basis;
It might offer "breakout" times at which members of specific age-groups would work on the theme in age-appropriate language;
It might be "experience" rather than "content driven - meaning that the faith experience would come first, then the content explored based upon the experience;
It would find it very valuable to build a strong sense of "community" and togetherness, and desire to foster bonds of friendship between the families;
It would place a strong emphasis on prayer and communal experiences.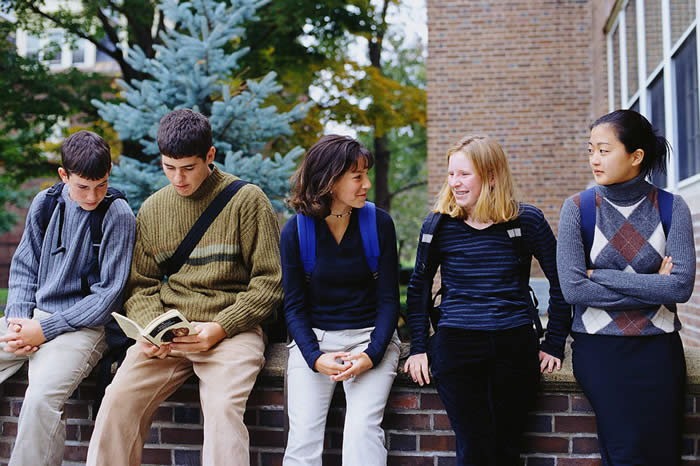 FOR ADOLESCENT CATECHESIS: Along with the models used with children, there are also some unique models used with adolescents. Briefly, these are:
For more information, see our "Youth Ministry" page.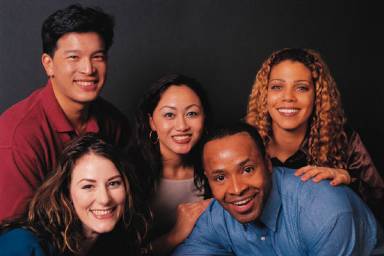 FOR ADULTS: The goal of all faith formation is adult faith. Adult faith formation is the standard by which all catechesis should be gauged and toward which all catechesis should move. Adult faith is a faith that is effective and affective - coming from both the head and heart and directing the will and the actions. It is reflective, deliberate, and passionate. It is owned and is still growing, even after reaching maturity. It is alive, vibrant and vital. Adults learn using a variety of models. The only constant is that adults seek to learn about their faith because of some personal need - whether it is that they've discovered something missing in their lives, or that they seek to raise their children in the Faith, or that they seek answers to life's deepest questions. Adult faith formation takes place at the liturgy, in lectures, on retreats, in Bible study groups, in small Christian communities, from books/media, etc. Because of the extreme importance of adult faith formation, the diocese and parishes are committed to offering an ever-growing variety of models and opportunities for adult faith formation. Click on the link below to find out about various adult faith formation opportunities and programming: Adult Faith Formation