Baptism
Baptism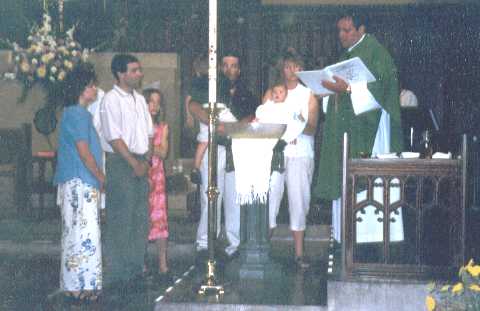 The Baptism of your child is an opportunity to renew your own Baptismal commitment to discipleship.
Choosing Baptism for Your Child
Guide for Parents of Infants and Young Children preparing for Baptism
Baptism is an occasion to celebrate the amazing gift of life God shares with us. It is a sacrament of initiation, the source of New Life in Christ. Preparation for the sacrament begins in the Parish.
Please contact the parish closest to you to make an appointment.
Baptism: Incorporated into Christ's Body, Sent on Christ's Mission
If you have any questions or concerns please contact Don Smith at: dsmith@dor.org