Separated, Divorced, or Widowed Catholics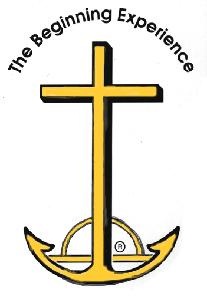 Beginning Experience (BE) is an international support program for divorced, separated and widowed individuals and their families. It is a peer ministry intended to facilitate the resolution of the grief surrounding the breakup of a marriage/relationship and to promote healing.

BE of Rochester has been in existence for over twenty years. We offer a 10-week Rebuilding support group in Pittsford, healing weekends at the beautiful Camp Stella Maris on Conesus Lake and many other activities throughout the year.
Rebuilding Support Program
BE of Rochester sponsors a 10-week hope and healing program for those who are separated, divorced or widowed. The program is offered two to three times throughout the year. Weekly sessions follow the book, "Rebuilding When Your Relationship Ends" by Dr. Bruce Fisher. For more information or to register call the BE information line at 585- 987-1750 or visit the BE website at www.beginningexperiencerochesterny.org.
Weekend
The Weekend is designed to be a "Real Awakening". It is a powerful experience of hope and support for moving on to the next stage of life. The Weekend is filled with your personal reflection. The dialogue is in small confidential groups, which are warm and supportive and tend toward a genuine community and real fellowship. You can anticipate a quiet and reflective Weekend. The leaders of the program and groups are divorced or widowed. The Weekend is designed to be a time of closure on the past and a new beginning in the present.

For more information and a Weekend Application visit the BE website at:
http://www.beginningexperiencerochesterny.org
Or call our information line at 585-987-1750