Women's Commission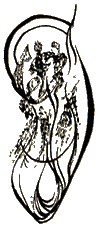 Vision Statement
By drawing on the passion, spirit, and strength of women, the Diocesan Women's Commission will identify and provide opportunities for women to share the richness of their gifts and advocate for the role of women in the Church and community.
Resources
Fire in the Thornbush: A Pastoral Letter on Women in the Church by Bishop Emeritus Matthew H. Clark, April 29, 1982
Shannon Loughlin
Diocesan Liaison
Bernard Grizard
Diocesan Director
bgrizard@dor.org
---
Current Members
Shannon Loughlin
Diocesan Liaison
Shelley Fess

Karen Jovenitti
Theresa May
Rita Murphy
Sr. Jacqulyn Reichart, RSM
Joan Tannous
Fr. Robert Werth

Are you interested in serving on the Women's Commission? If you are, please see our WC Membership Application.