Special services of reconciliation and hope
Feb 8, 2008
Special Services of Reconciliation and Hope Throughout the Diocese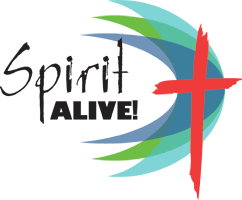 As part of the Diocese of Rochester's Spirit Alive! Spiritual Renewal, aimed at deepening people's relationship with Jesus Christ, special prayer Services of Reconciliation and Hope are being held in numerous churches throughout the 12-county diocese.
The prayer services are an opportunity for people for prayer, reflection on Scripture and, if desired, confession and absolution.
The schedule is as follows:

Feb. 17 St. Michael, Penn Yan, 2:00 p.m.
St. Michael, Newark 4:00 p.m.

Feb. 20 St. Mary Church, Auburn 7:00 p.m.

Feb. 23 Church of the Annunciation 11:00 a.m.

Feb. 24 St. Mary, Canandaigua, 3:00 p.m.

Feb. 26 St. Pius Tenth Church, Chili 1:30 p.m. (Repeated at 7:00 p.m.)

Feb. 27 Immaculate Conception Church, Ithaca, 7:00 p.m.
St. Michael's Church, Rochester 7:00 p.m. (Spanish)

March 1 Church of the Transfiguration, Pittsford, 10:00 a.m.

March 9 Our Mother of Sorrows, Greece, 2:00 p.m.
St. Mary Our Mother, Horseheads, 2:00 p.m.

March 12 St. Joseph Church, Penfield, 7:00 p.m.

April 6 St. Matthew Church, Livonia, 3:00 p.m.

(Steuben County TBA)
Spirit Alive! is a multi-year renewal initiated by Bishop Matthew Clark beginning in Lent 2008. "It will be a very special and important time to deepen our relationship with Jesus, our Lord and Savior, and to more fully learn and practice what true discipleship means," the Bishop has said. "This is, after all, what is truly crucial to our lives as Catholic Christians."
For more information and resources for individuals and groups, visit www.rochesterspiritalive.org
Media inquiries can be directed to Doug Mandelaro or David Kelly, 585-328- 3210 or via email to communications@dor.org