Domestic Violence
Domestic Violence

WHERE TO ASK FOR HELP
Licensed Hotlines / Shelters, by County
Cayuga

800-253-3358

Ontario

800-695-0390*

Tioga

800-696-7600

Chemung

607-732-1979

Seneca

800-695-0390*

Tompkins

607-277-5000

Livingston

585-658-2660

Schuyler

607-535-9161

Wayne

800-456-1172*

Monroe

585-232-7353*

Steuben

800-286-3407

Yates

800-695-0390
*Spanish Translation
---
Signs of Abuse

Does your partner repeatedly:
Embarrass, insult, humiliate or intimidate you?
Call you or beep you throughout the day?
Try to control what you wear, do or say?
Try to control what you spend?
Blame you for everything?
Isolate you by keeping you away from your friends or family?
Accuse you of being unfaithful?
Displays extreme jealously often?
Threatens to hurt you or your children?
Force you to have sex?
Shove, kick, hit, bite, slap, punch or hurt you?
Threaten to commit suicide if you leave?
How do you feel in this relationship?
Feel alone and isolated from family and/or friends?
Feel that your partner is unhappy, no matter what you do?
Feel like your partner will change if you change yourself?
Feel like you are responsible for your partner's behavior?
Feel afraid or intimidated by your partner?
Feel depressed or worthless?
Feel like you can't do anything without your partner?
How do you behave in this relationship?
Do you ask your partner for permission to do the simplest thing?
Do you always do what your partner wants to do instead of what you want to do?
Do you justify everything that you do?
Do you blame yourself for everything that goes wrong in the relationship?
Do you make excuses for your partner's behavior?
Do you stay with your partner because you are afraid to break up?
Do you try to avoid doings things because it may anger your partner?
Do you return to your partner because it got worse after you left?
Do you hide the abuse from friends and family?
How to talk to a friend who may be in an abusive relationship
It is often difficult to talk to a friend who is in an abusive relationship. Remember that all situations are different. Here are some suggestions on how to talk to a friend.
I am afraid for your safety and the safety of your children.
You are not alone.
I am here for you if you need anything or when you are ready or able to leave. Before you offer your assistance, examine your limitations and responsibilities. Helping a friend in a domestic violent situation can be difficult and you need to educate yourself on what may be expected of you. Contact a local service provider for more information or look on-line.
It's okay to talk about it.
There is help for you and your children.
You deserve better than this.
I will help you make a safety plan.
---
Print and Visual Resources
"When I Call for Help: A Pastoral Response to Domestic Violence against Women"
(National Conference of Catholic Bishops, Washington, D.C., 1992, booklet, also available in Spanish)
"Women Healing the Wounds: National Council of Catholic Women Responds to Domestic Violence against Women"
(National Council of Catholic Women, Washington, D.C., nd, booklet, also available in Spanish)
"Domestic Violence: Finding Safety and Support"
(State of New York Office for the Prevention of Domestic Violence, 1995, booklet)
"Broken Vows: Religious Perspectives on Domestic Violence"
(Center for the Prevention of Sexual and Domestic Violence, Seattle, Washington, 1994, video, available in Spanish and English at Pastoral Center AV Resource Center)
---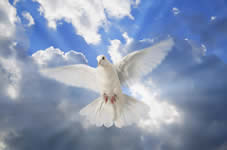 The following brochures are also available:
ENGLISH
Pastoral Response to Domestic Violence
Message for newly engaged or married couples.doc
Practical Steps.doc
SPANISH
GUÍA PARA UNA RESPUESTA PASTORAL A LA VIOLENCIA DOMÉSTICA
Guia para lideres parroquiales
Guia para parejas comprometidas y recien casadas 2001
Guia para personal parroquial sobre violencia domestica
LO QUE PUEDEN HACER LAS PARROQUIAS