Vocation Awareness
Everyone has a vocation.
It's your mission in life.
We're here to help you discover your vocation.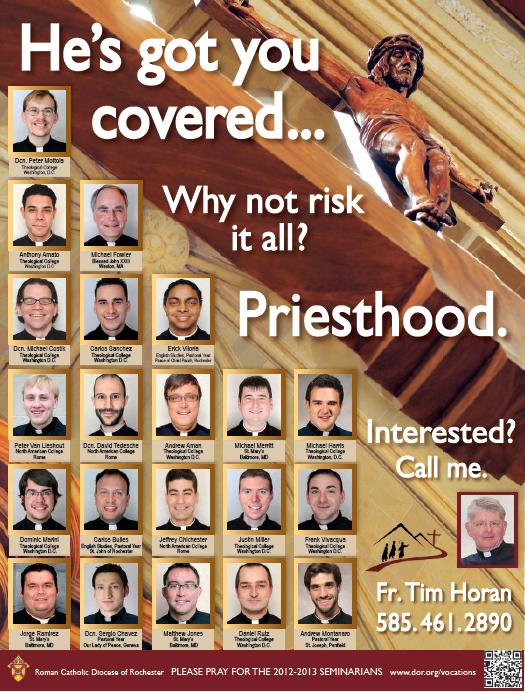 Let us pray.
Lord, let me know clearly the work that you are calling me to do.
Grant me the grace and generosity I need to answer your call with courage and love, for to do your will is my joy and my peace.
Amen.
Click here to download a copy of this poster to pray daily for our seminarians.
---
To learn more about vocations contact the Office of Vocation Awareness at vocations@dor.org
Fr. Tim Horan
Director, Priesthood Vocation Awareness
Carol Dady
Coordinator, Priesthood Vocation Awareness
585-461-2890
Bernard Grizard
Diocesan Director
Parish and Clergy Services
585-328-3228, ext. 1328
bgrizard@dor.org