Office Hours: Monday-Thursday, 8am-4:30pm, Fridays, 8am-Noon
The Stewardship and Communications Office serves as the official conduit for the dissemination of news and information from the Diocese of Rochester to the general public and news media, as well as internal communications with our parishes, clergy, affiliated agencies and employees; and as the main fundraising office of the Diocese of Rochester and the Office of the Bishop. We coordinate the annual Catholic Ministries Appeal, all diocesan-wide special fund-raising initiatives, donor relations and "The Joy of Stewardship" program for parishes.
"As each one has received a gift, use it to serve one another as good stewards of God's varied grace" (1 Pt 4:10).
For information about the annual Catholic Ministries Appeal, e-mail: cma@dor.org
For information on making a gift or a pledge you've already made, please telephone the Diocesan Gift Office at 585-328-3210, ext. 1331.
News Reporters: Call 800-388-7177 or e-mail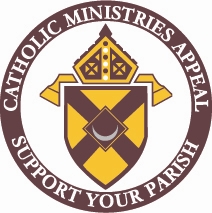 STAFF
Doug Madelaro
Diocesan Director of Stewardship & Communications
Colleen Brade
Associate Director, Coordinator of the Annual Catholic Ministries Appeal
Hours