2011 Schools Golf Tournament
June 3, 2011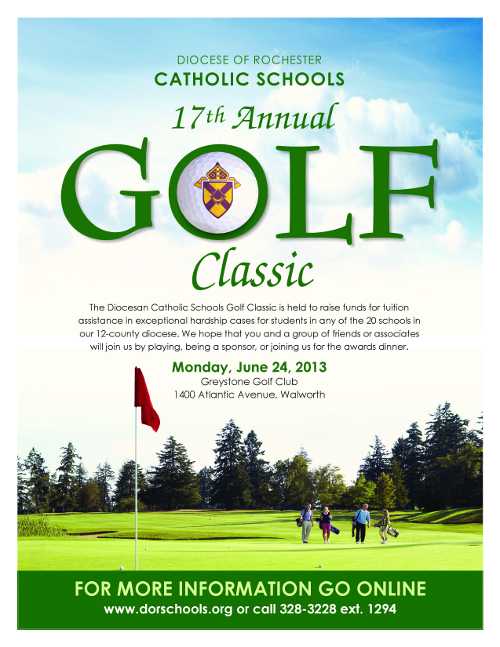 The 17th Annual Diocesan Catholic Schools Golf Classic will be held on Monday, June 24, 2013, at Greystone Golf Club in Walworth, Wayne County.
Proceeds will be used to provide tuition assistance for exceptional hardship cases for students in any of the 20 schools in our 12-county diocese.
Teams, sponsors and donations of auction items and raffle prizes are being sought to help raise funds. For more information, please call 585-328-3228, ext. 1294, or e-mail mgaletta@dor.org.
You may also