Bishop Emeritus Clark honored
March 4, 2013
Fordham presents President's Medal to Bishop Clark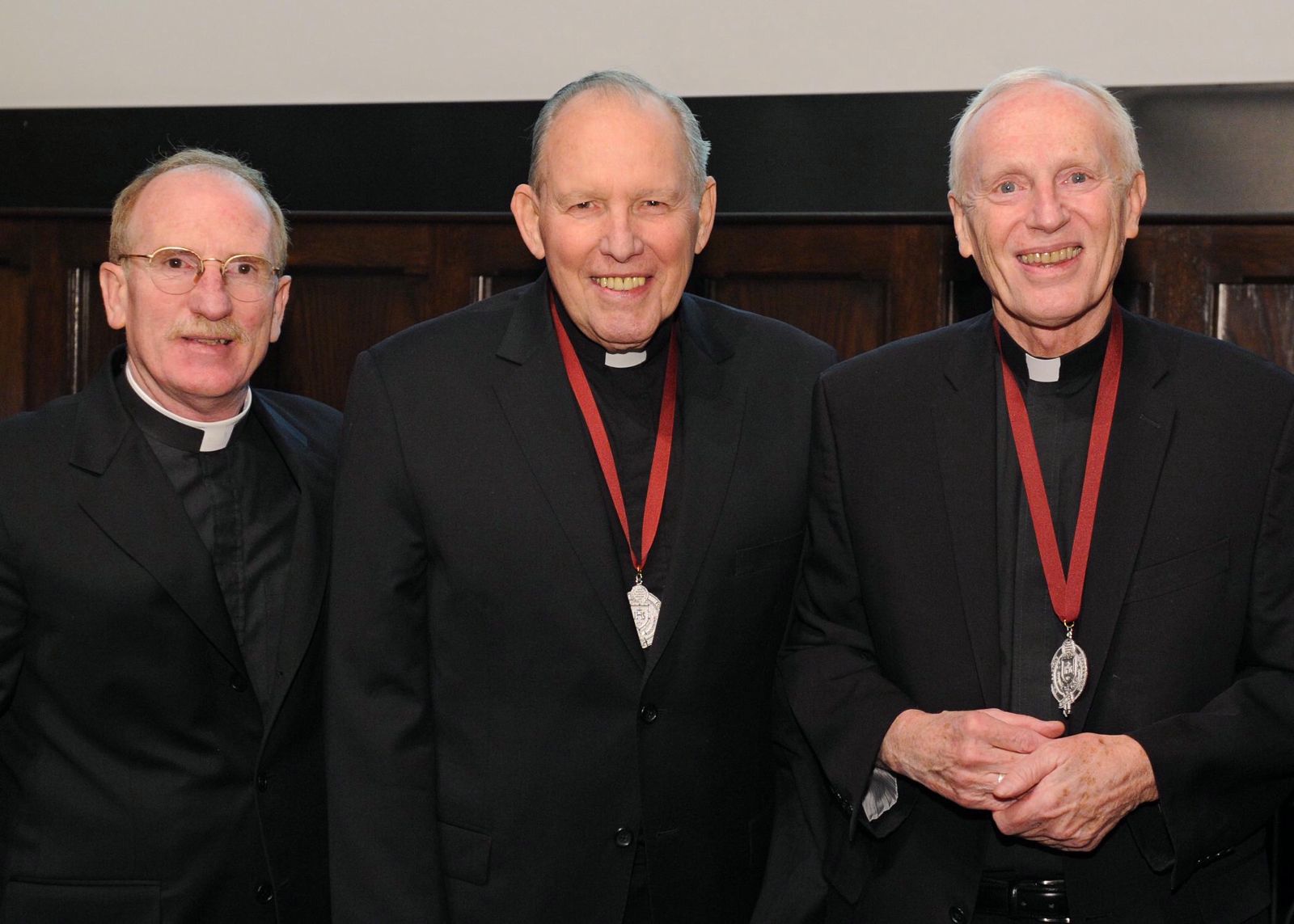 Left to right: Rev. Joseph M. McShane, S.J., president of Fordham University, with Bishop of Rochester Emeritus Matthew H. Clark and Bishop of Albany Howard J. Hubbard after presenting them with the Fordham President's Medal at the University's Rose Hill campus on Wednesday, March 6. 
Most Rev. Matthew H. Clark, Bishop Emeritus of Rochester, received the prestigious President's Medal from Fordham University at a special ceremony in New York the evening of March 6, 2013. Bishop of Albany Howard J. Hubbard also received the President's Medal that night in a ceremony honoring their collective service of nearly 70 years as bishops and more than 100 years as priests.
The medals are "a sign of our immense esteem and gratitude for your graceful and abiding witness through decades that have wrought enormous challenges within and outside the Church," wrote the Rev. Joseph McShane, S.J., president of Fordham, in a letter to both bishops. "You are both courageous leaders who have definitively embraced a preferential option for the marginalized and the poor, faithfully shepherding in a manner that renders you models of episcopal ministry."
In addition, the Bishops of New York State honored Bishop Clark with the John Cardinal O'Connor Award for Extraordinary Service, in recognition of his decades of commitment to the public policy agenda of the New York State Catholic Conference, his pastoral service of more than 50 years as a priest and 34 years as a bishop. The award was  presented at the conclusion of the annual "Catholics at the Capitol Mass" in Albany on March 20, 2013.
Photo by Chris Taggart/Fordham