Charities' Balinsky honored
March 18, 2013
Jack Balinsky to receive Bishop Mugavero Award from NYS Council of Catholic Charities Directors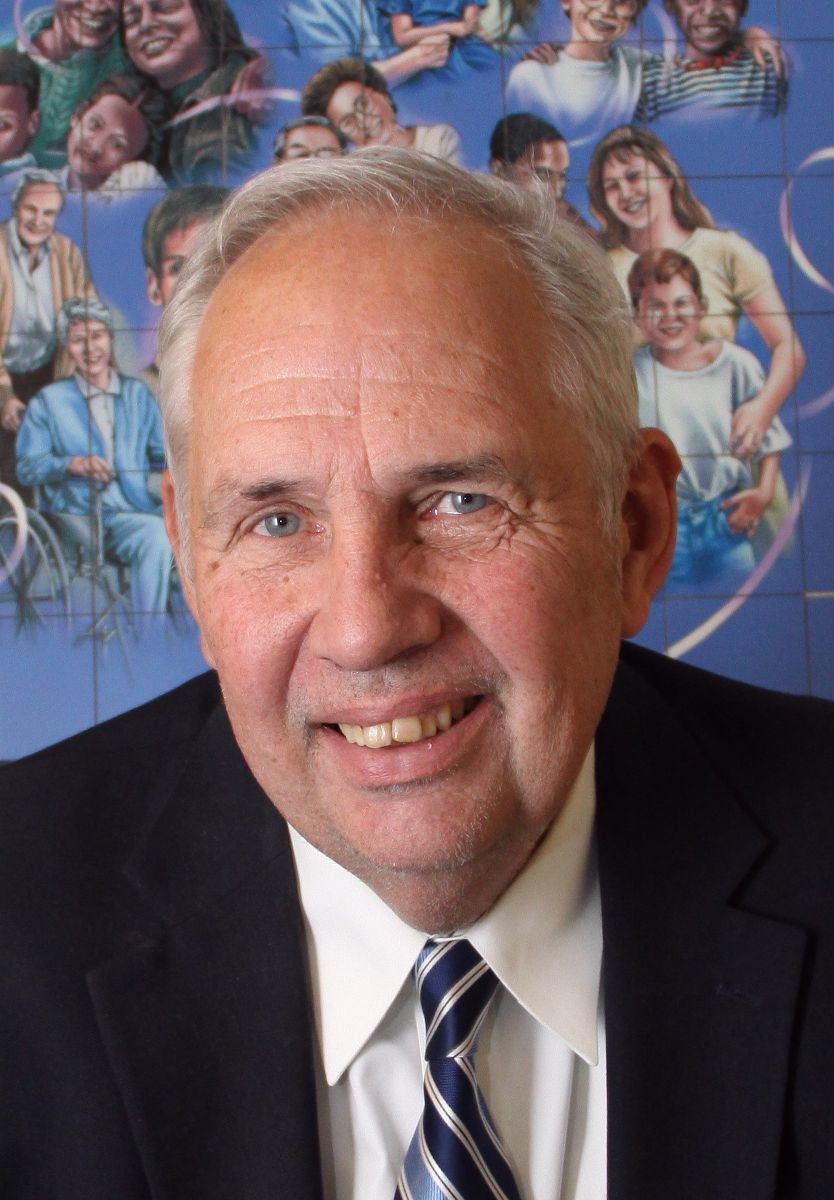 Jack Balinsky, director of Diocese of Rochester Catholic Charities, will receive the Bishop Mugavero Award from the New York State Catholic Conference Council of Catholic Charities Directors. The award recognizes an individual who, in the spirit of the late Bishop Francis Mugavero, has made a significant and sustained contribution to the work of charity and social
justice on a statewide level.
The award will be presented at the Annual Convening of the Council of Catholic Charities Directors that will be held in Albany, New York, on Tuesday, March 19, 2013.
In a letter announcing the award, the Council said Balinsky has provided outstanding leadership to Diocese of Rochester Catholic Charities and the NYS Council of Catholic Charities Directors for more than two decades.
"You were initially involved with Catholic Charities in the Diocese of Syracuse about 40 years ago.  You served on the staff of the NYS Catholic Conference from 1984 to 1990," the letter said.  "You have written a history of Catholic Charities in the Diocese of Rochester and a six-volume history of the New York State Catholic Conference.  In 2010 you were recognized by Catholic Charities USA with the Centennial Medal and in 2011 you were recognized by the NYS Catholic Conference with the J. Alan Davitt Award for Exemplary Service." The Council of Catholic Charities Directors said it also wished to recognize Balinsky for his "life-long commitment to charity and social justice."
Balinsky, a native of Syracuse, has been diocesan director since 1992. At the direction of Bishop Matthew H. Clark, he vastly expanded  the services and presence of Catholic Charities in the 12-county diocese, from three subsidiary agencies to ten. Balinsky directs a diocesan Catholic Charities family of agencies and affiliates that provides assistance services to more than 250,000 people annually, regardless of religious affiliation, in such areas as home-purchase assistance; senior services,; emergency services for food, clothing and housing; help for the homeless; assistance to developmentally disabled people; help for people with mental illness; migrant-family assistance; and help with addiction, among others.
Before joining the Diocese of Rochester, Balinsky served in a variety of roles in Diocese of Syracuse Catholic Charities from 1971-1984 , including as area director. From 1984-1990, he was executive secretary of the State Council of Catholic Charities Directors in Albany, and from 1990-1992 served as executive director of the DuLac Community Development Corp, also in Albany. He is a 1969 graduate of the University of Notre Dame, where he achieved the honor of class valedictorian, and also holds a Master's Degree in Public Administration from Princeton University.
He also has made a life's work of chronicling the long service of Catholic Charities in the Diocese of Rochester and New York State, researching and writing eight volumes of history. To read the Catholic Charities histories produced by Jack Balinsky, visit 
http://www.jackbalinsky.org
.