Former Protestant minister, married, father of 6, to be ordained priest
May 20, 2010
Former Protestant minister, married and father of 6 children, to be ordained Catholic priest in 2011
The Vatican recently approved Scott Caton's road to priesthood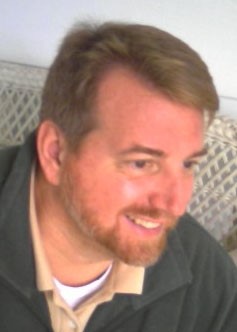 ROCHESTER, NEW YORK – For Scott Caton, a former Protestant minister, becoming Catholic 12 years ago was a joyous occasion, the fulfillment of a long desire to experience the beauty and power of the Holy Eucharist. Yet the same strong call to serve God and God's people that earlier drew him to be a minister sparked in him a desire to be a Catholic priest.
Next Spring, Caton's long journey of preparation and study will come to fruition. The 49-year-old Caton, who is married and the father of six children, is scheduled to be ordained a priest by Bishop of Rochester Matthew H. Clark. As a further step along the way, he will be ordained a transitional deacon June 5, 2010, at Sacred Heart Cathedral.
Caton's request for ordination as a Catholic priest was reviewed and approved by the Vatican's Congregation for the Doctrine of the Faith and then by Pope Benedict XVI. This permission reflects a still-rare, but allowable, exception to the discipline of celibacy required by the Church of its priests in the Latin Rite.
"We are most excited and pleased at the prospect of having Scott as a priest of our diocese," Bishop Clark says. "Scott is a man of strong faith and keen intellect, with a wonderful personality. He's a good man and will be a good priest."
"I have always felt this tug, this inner true desire to continue with my vocation, in conjunction with my academic work," Caton says. "I felt from at least a teenager called to ministerial work of some kind. The inward drive to become Catholic was related to my study of Scripture, theology, and the Church's rich history, but also the beauty and the power of the Eucharist, and my need and desire for it. And as time went on, I increasingly felt the need to be a part of giving not only myself, but also the Eucharist, to people in the way that only a priest can do."
In the Roman Catholic Church, only a priest can celebrate the Mass and consecrate the Eucharist.
Caton, a Spencerport native, is married to Bonnie Caton; the couple has been married almost 28 years. Their children – five daughters and a son – range in age from 26 to 7.
"My wife and children have been incredibly supportive and I could not do this without their love and prayer," Caton says.
Caton is Professor of History at Roberts Wesleyan College, as well as Professor of History and Culture at Northeastern Seminary, an ecumenical seminary located on the Roberts Wesleyan campus. He is a founding faculty member of the seminary.
Caton holds a doctorate from the University of Rochester, a master's degree from Westminster Theological Seminary in Philadelphia and a bachelor's degree from Roberts Wesleyan. He is a 1978 graduate of Spencerport High School. Besides Church history and historical theology, Caton's areas of expertise include American history and British history and literature.
Caton's preparation for ordination in the Church began several years ago and under the guidance of Bishop Clark and other diocesan officials once he expressed his desire to be ordained to the Bishop. Under Vatican guidelines, Protestant ministers who enter the Church as Catholics and wish to be ordained must first study in such areas as moral and sacramental theology, the Church's canon law and related areas.
Caton has been serving at St. Joseph's in Penfield (Rev. James Schwartz, pastor) prior to his ordination as a transitional deacon. As a deacon, he will serve at Blessed Sacrament Church in Rochester (Rev. Robert Kennedy, pastor) until his planned ordination to the priesthood next year.
"I want my ministry to be characterized by reconciliation," Caton says. "I want to be a priest who serves with focus and dedication to reconcile women and men with God, to help bring people to their Creator, to closeness to God and closer to each other. And in some way, because of my background and my perspective, perhaps too I can help break down any walls of misunderstanding between Protestants and Catholics."