"God Took My Hand"
October 16, 2013
Catholic Deacon shares stories from his mission to serve God, children in poverty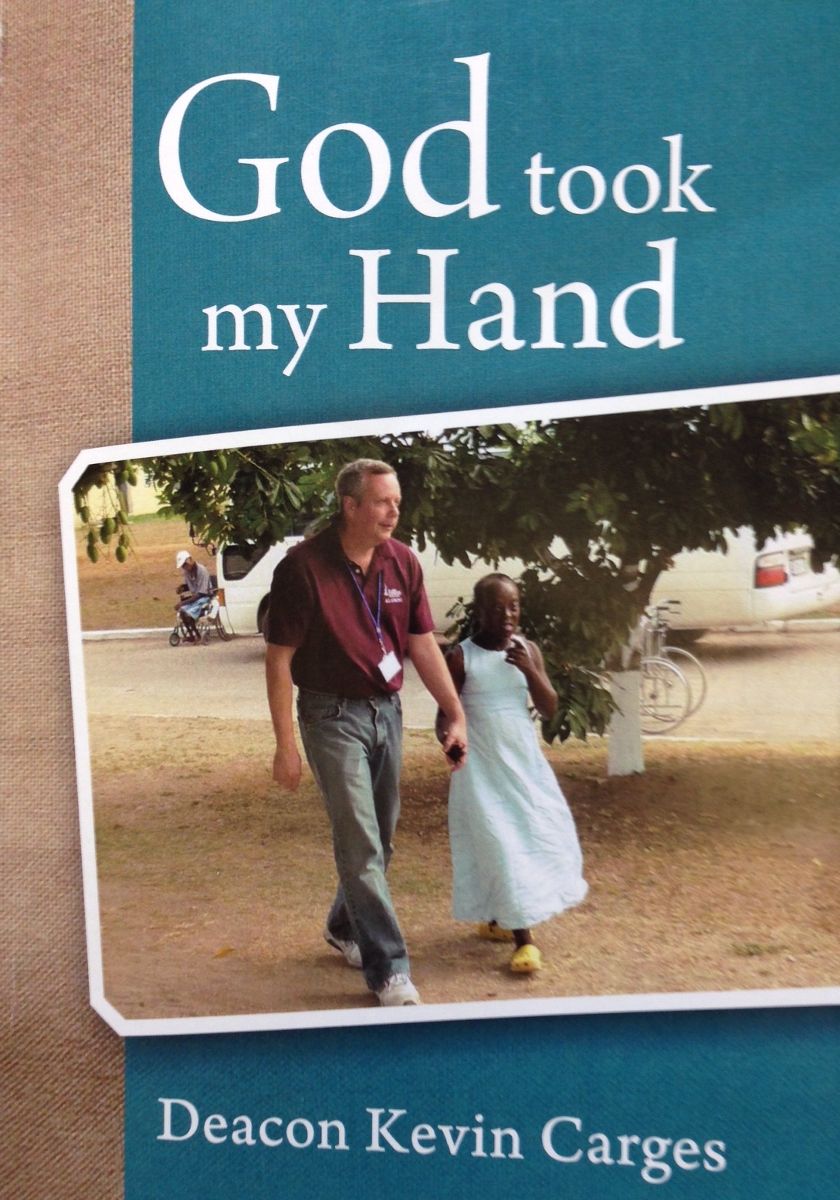 'God Took My Hand' shows readers what is possible when a person follows God's lead; proceeds benefit children in developing nations
CANANDAIGUA, N.Y.  — In the new book "God Took My Hand," author Kevin R. Carges offers readers a glimpse into the story of how he was called by God to serve as a deacon in the Catholic church for the Diocese of Rochester, including founding an organization that has built schools and sanitation facilities for the poor in developing countries and raised more than $100,000 in three years.
Carges, 52, is a founder of Eight 4 World Hope, a nonprofit created by Carges and a group of former classmates at his alma mater, St. John Fisher College.
Proceeds from sale of the book will benefit the charity, which has raised thousands to help ease poverty and create better living conditions for children in developing countries. More information about the work of Eight 4 World Hope can be found at 
www.eight4worldhope.org.
In the book, available at Amazon and Barnes and Noble (see below), Carges opens up about his relationship with God and the people who have come into his life over the years in "God Took My Hand." He reveals how God spoke to him through  "people deemed unwanted by our world." He also explores how God led him to his ministry where he serves disadvantaged people in developing countries.
Ultimately, Carges uses the book to show readers the amazing things that can happen when people simply place their trust in God.
Carges, an Elmira native, lives in Farmington and is owner of Canandaigua Quick Print. He has a bachelor's degree in economics from Fisher and a master's degree in pastoral studies from St. Bernard's School of Ministry and Theology in Rochester, N.Y. In his role as a deacon, Carges is assigned to Our Lady of Peace Parish in Geneva.
An excerpt from "God Took My Hand":
"She continued to talk and went on to say 'God has brought you here to hear our stories, to see our need, to know we are here, to answer our prayers. Our government doesn't come, nobody from the big city come, nobody listen or care about us except God—and now you and your group. You come from United States to my home—and you listen. God brought you here. Thank you.'"
Carges hopes his book shows people that everyone can make a difference by utilizing their gifts from God. "In a materialistic society, life that is the most precious gift," he says. "It points out how truly blessed we are to live in America and how many of us don't even know how blessed we are."