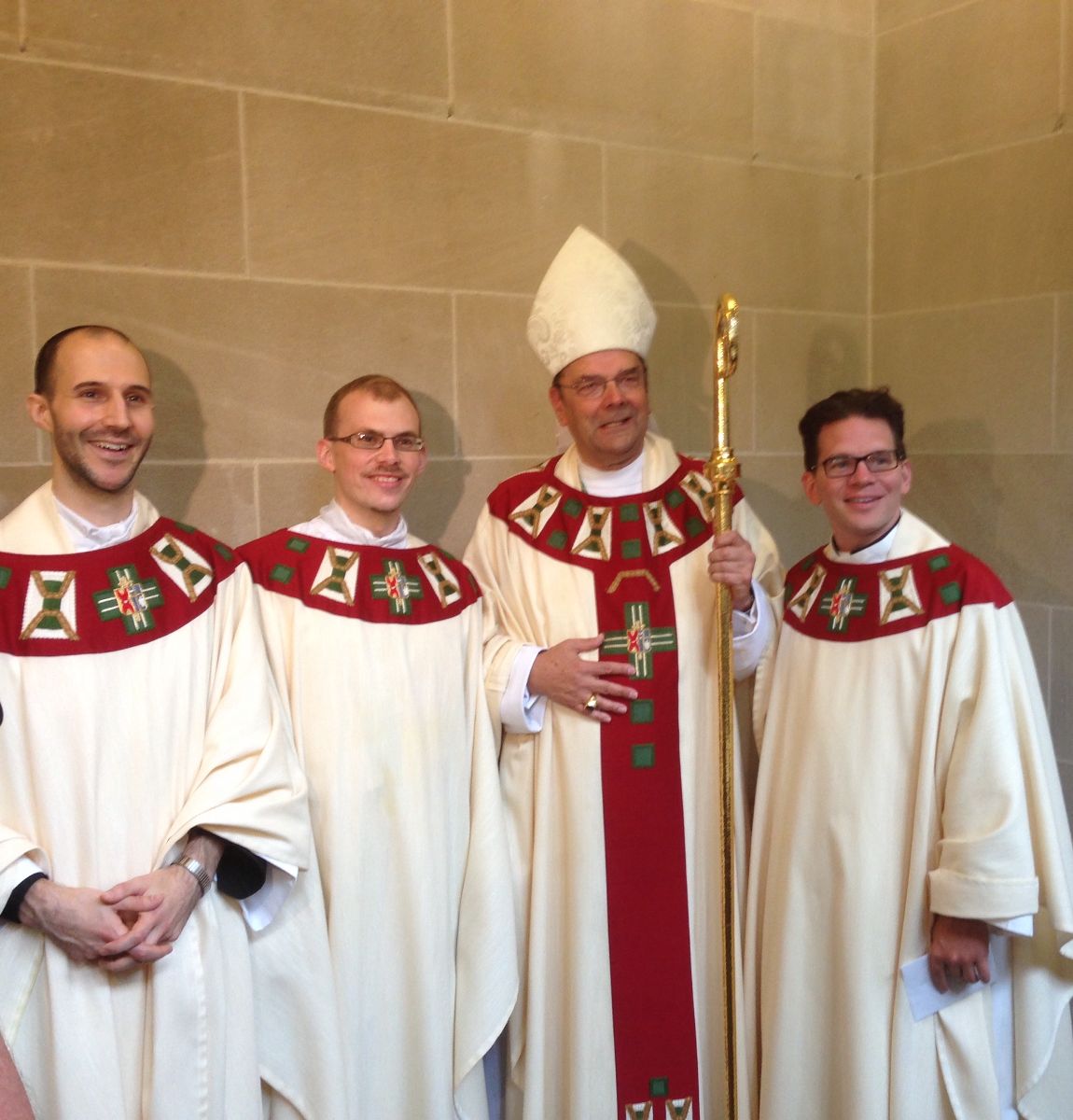 Three men ordained to priesthood
Hundreds of well-wishers and clergy turned out to witness the ordination of our newest priests at Sacred Heart Cathedral in Rochester, Saturday,  June 22, 2013.
Pictured here with Bishop Robert J. Cunningham after the Mass are (left to right) newly ordained Fr. David Tedesche, Fr. Peter Mottola and Fr. Michael Costik.