Bishop Clark successfully undergoes hip-replacement surgery
May 8, 2008
UPDATE: Bishop Clark now is recovering at home after a week at St. Ann's Community, Rochester, in rehabilitative therapy. He will return to work as soon as his doctor allows. No date for his return to the office has been set as yet. He continues to do very well and wants everyone to know how much he appreciated their prayers and the many hundreds of get-well wishes he has received. (May 21, 2008)
---
Bishop undergoes hip-replacement surgery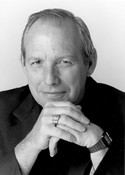 ROCHESTER, NY — Most Rev. Matthew H. Clark, Roman Catholic bishop of Rochester, successfully underwent hip-replacement surgery this morning, Thursday, May 8, at Highland Hospital in Rochester. His left hip was replaced. Doctors report the bishop's surgery, which lasted about 90 minutes, went very well.
After a brief hospital stay and initial rehabilitative therapy at the hospital, which is common in such procedures, he will recuperate at home. Bishop Clark hopes to return to work as soon as his doctor allows.
Those who want to send him notes and cards can write to:
Most Rev. Matthew H. Clark
1150 Buffalo Road
Rochester, New York 14624.
Bishop Clark, 70, was ordained a bishop by Pope John Paul II in May 1979 at St. Peter's Basilica. He was installed as the Diocese of Rochester's eighth bishop in June 1979. He will celebrate the 30th anniversary of his episcopate in 2009.
Highland Hospital maintains a general website about joint replacement surgery and recovery at http://www.urmc.rochester.edu/hh/services-centers/evarts/