Hidden Blessings: Natural Family Planning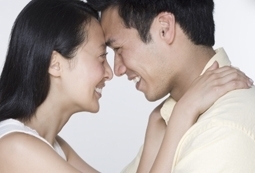 This video is an unrehearsed, unscripted witness given by four couples in the Diocese of Rochester who use Natural Family Planning.  The video is 12 minutes long. It can also be accessed on our diocesan YouTube account.
Please consider using this resource for Remote Marriage Preparation with teens and young adults.  It can also be used for Marriage Enrichment sessions.
SAVE THE DATE AND REGISTER!
The Catholic Medical Guilds of Rochester, Buffalo and Syracuse jointly present:
"Catholic Perspectives on Modern Day Health Care"
May 5, 2018
9am–5:30pm
R.I.T. Inn and Conference Center, Henrietta, NY
This conference is open to the public.
Registration & more information
For more information on Natural Family Planning, and to schedule a class call or write:
Noelle Pacer, Promoter
(Rochester)
(585)-329-7004
CREIGHTON MODEL:
Website:  www.fertilitycare.org
Anne Olek, RN, MSN, FNP-CP, FCP, CFCP
Creighton Method Fertility Care Practitioner
(Rochester area)
(585) 314-4564
acjolek@rochester.rr.com
http://fertilitycarerochester.weebly.com/ 
Creighton Method Presentations
St. Bernard's School of Theology and Ministry
120 French Road, Rochester, NY 14618
To Register call: 585-314-4564
Time: 10am – 12pm
Dates:  April 28, 2018, June 9, 2018
COUPLE-TO-COUPLE LEAGUE
Website: www.ccli.org
Cheryl and Alan Hitchings
Teaching Couple, Couple-to-Couple League
(Rochester area)
(585) 293-7180
David & Christina VanLieshout
Teaching couple, Couple-to-Couple League
(Livonia area)
Ph: (585) 346-3479
e-mail:  DJV724@juno.com
Natural Family Planning – United States Conference of Catholic Bishops
http://nccbuscc.org/prolife/issues/nfp
Or contact Don Smith
(585) 328-3228 ext. 1243
dsmith@dor.org